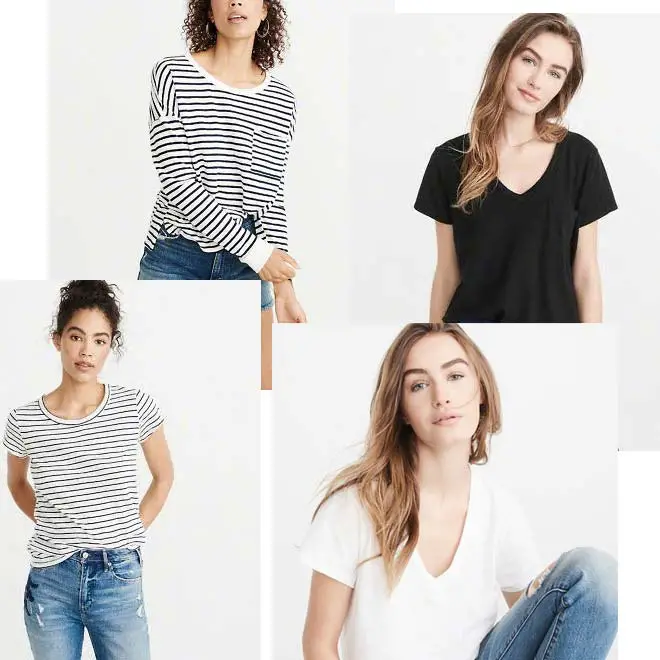 Through 6/21, Abercrombie.com has select tees for only $10, regularly $18-$20! Think basics for your capsule wardrobe like white, black, gray and stripes – maybe even pink or camo because those can be neutral too! Other sales include dresses for $20+ and more!
Other Must-Haves
Silk Cami reg. $68, now $28 (comes in pink, burgundy and navy)
Oxford Shirt reg. $58 now $30 (comes in blue, stripe and white – pink one here)
If you're planning to spend $50, be sure to sign up for their newsletter where you'll receive $20 off $50 purchase.