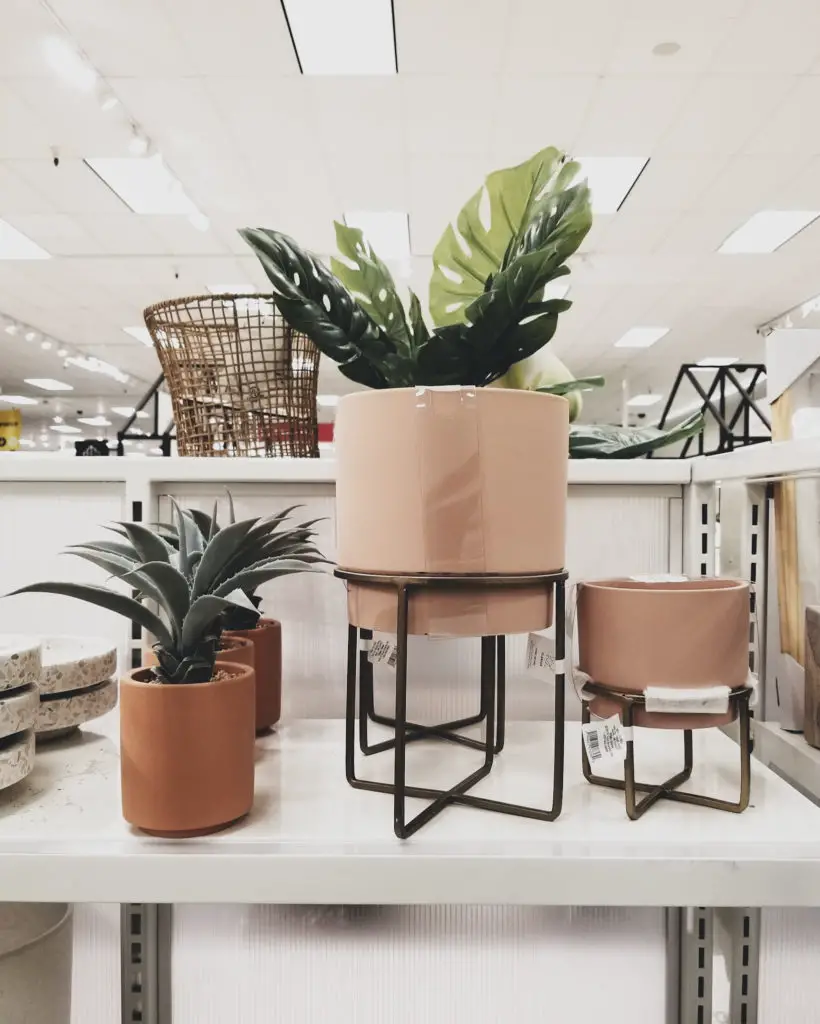 I'm so over winter temperatures. You, too? (virtual high five!)
Those modern planters above are giving me life despite the cold temperatures, though.
While many are already shopping for spring, here I am still drawn to comfy and warm because it's still cold af here in Northern California.  So, without further ado, here are my…
Target Fave Finds This Week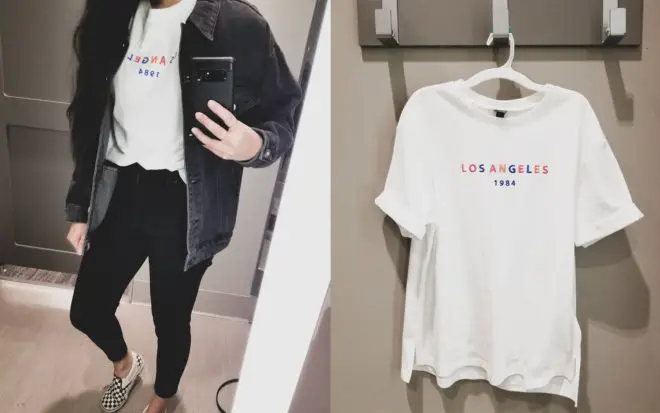 (Black Wash Denim Trucker Jacket, $32 | Oversized Embroidered T-Shirt, $12))
I've been searching for a decent jean jacket (in black or blue) to wear with everything. I saw this one, tried it, and didn't quite fit my criteria. I wear a medium and this jacket fits like a large. It's supposed to be baggy – I'm not sure if it'll look good with a dress? I'm still thinking about this one.  😀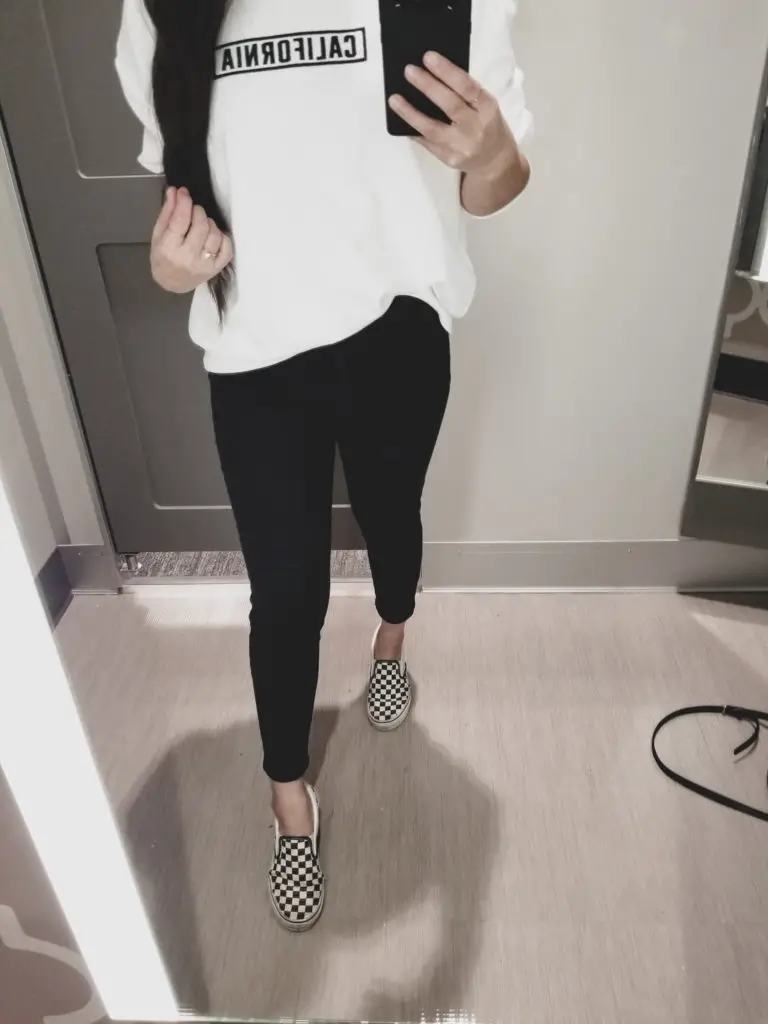 (Oversized Embroidered Sweatshirt by Wild Fable, $20)
It's still definitely sweater weather around here and this one with "CALIFORNIA" is on point – simple, graphic, and comfy. Plus, gotta represent amirite?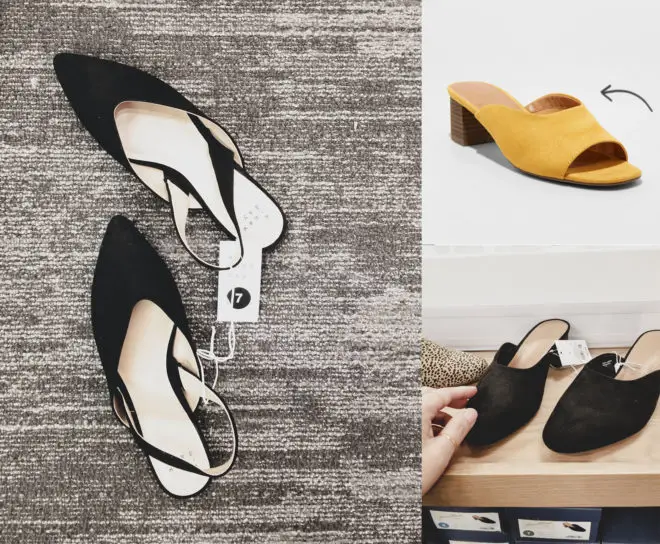 (Rosalyn Block Heeled Mules, $27.99, Pam V Sling Back Mules, $22.99 (non-sling back version here), Avianna Low Heeled Mules, $27.99)
These mules are everything! Three reasons why I love these – 1. they're slip-on shoes, makes it easy for us who can't be bothered, 2. they have a modern, retro vibe and 3. they all come in different colors.
The dollar spot at my store is always in disarray. However, I found the amber glass pump which has been all the rage on Instagram for a while now. In addition, I found these mini succulent tools which are totally unnecessary but adorable nonetheless.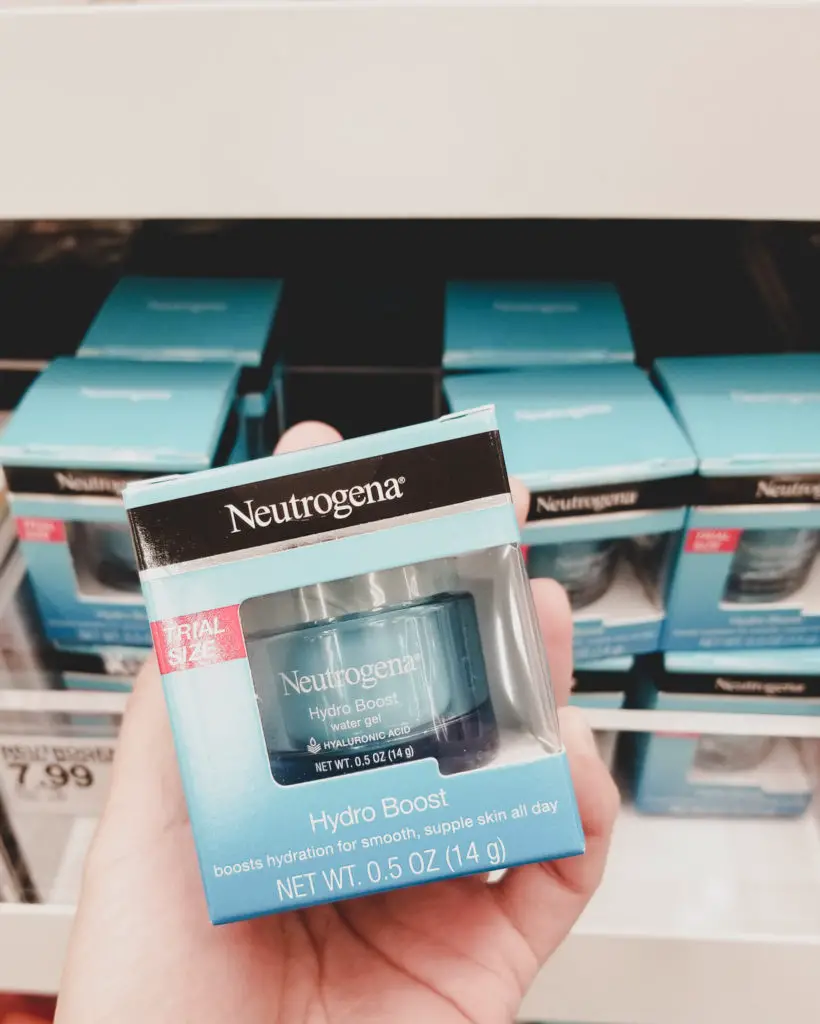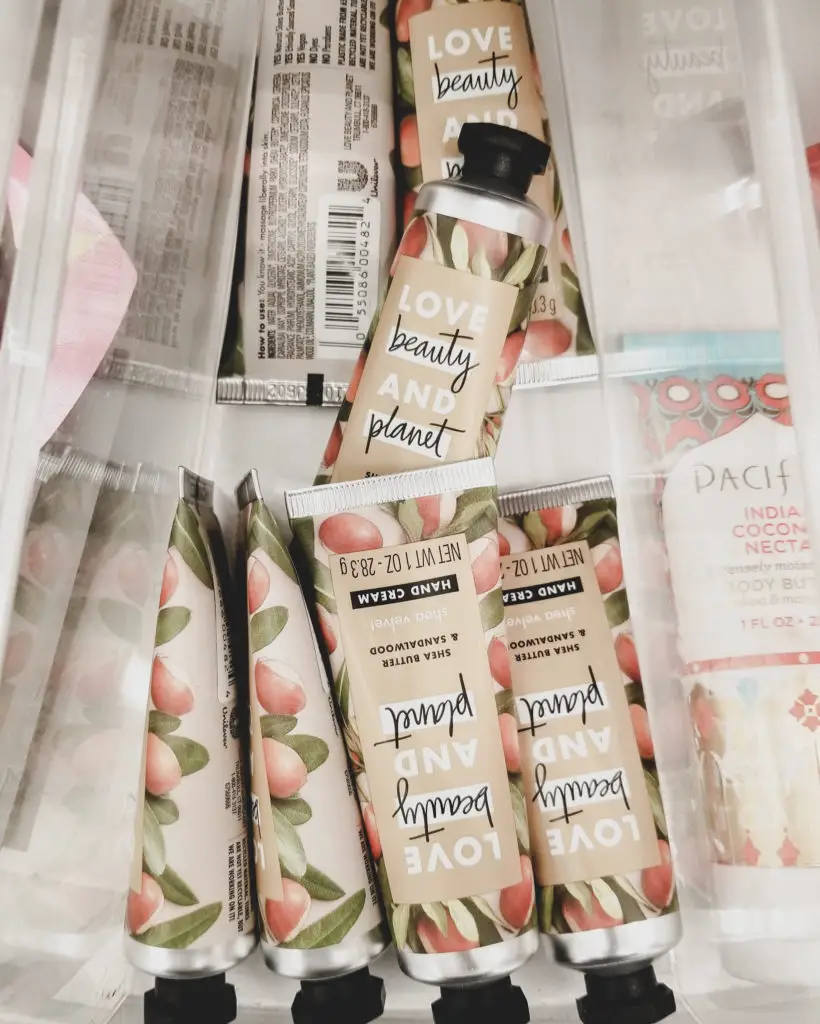 (Neutrogena Hydro Boost Water Gel Moisturizer $7.99, Shea Moisture Hand Cream, $4.99)
Have you checked out the travel size spot in the beauty department? You can find lots of mini items of your fave brands like this Neutrogena HydroBoost moisturizer and Shea Moisture hand cream. There's a Cartwheel offer right now for Shea Moisture, including the hand cream. You can use the Cartwheel discount when you order online and choose in-store pickup.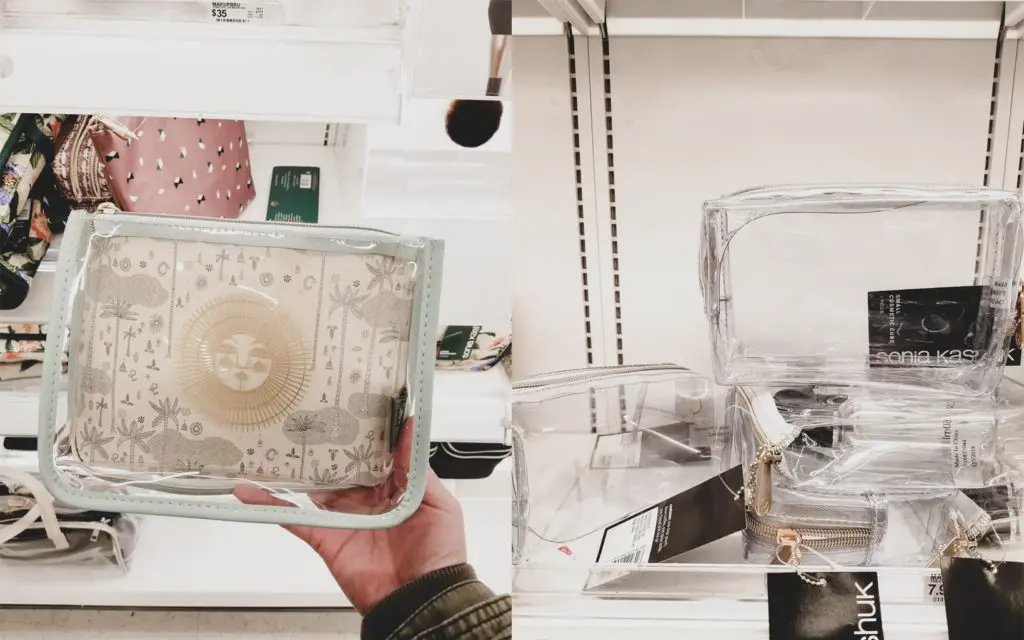 (Jungalow Travel Bag, $7.99, Sonia Kashuk Clear Cosmetic Bags, $7.99 – $10)
Since we're already talking beauty, these see-through cosmetic bags make life easier. You won't have to spill everything out of the bag just to look for something.  😀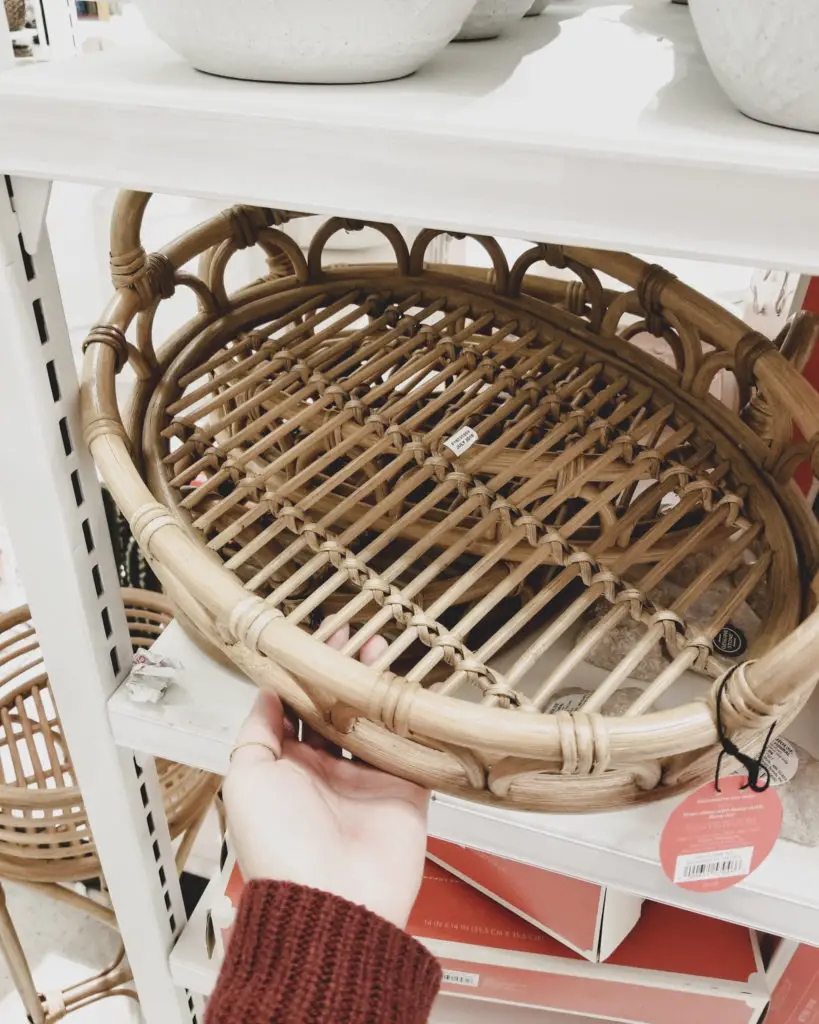 (Decorative Rattan Tray, $29.99)
Achieve that boho chic, eclectic vibes with this rattan tray by Opal House. There's a plant stand, too. All these rattans give me that "I'm on a vacation" feeling despite the current freezing temperatures.
Final Note
I find it therapeutic perusing Target admiring all the new arrivals. It's nice, isn't it? However, please practice restraint so that you won't hoard and bring in unnecessary things into your home. After all, you will be the one managing those things. So here are several questions you can ask yourself before you put something in your cart:
Do I LOVE this?
Do I NEED this?
Will I use it often?
Will this style/trend last? (applicable to decor/home and apparel)
Your Turn
Do you love a good Target run? And if you have 2 seconds to spare, come drop by my Target instagram account – @targetfavefinds