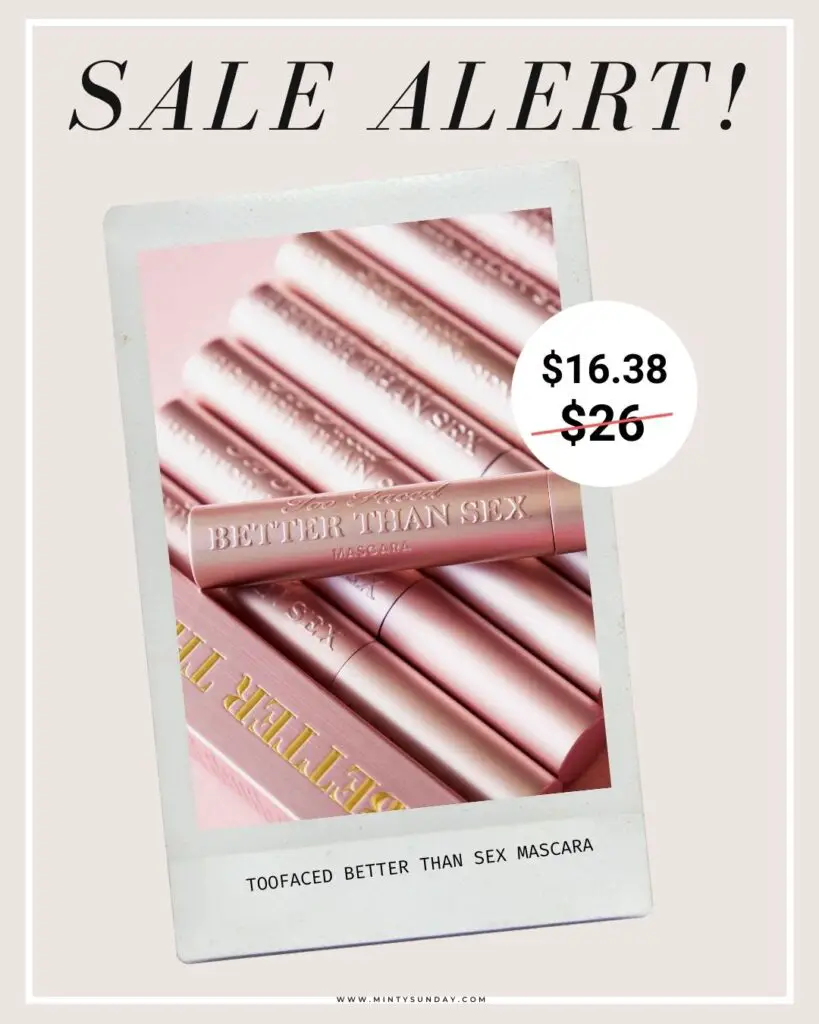 Toofaced.com is offering 30% off sitewide sale for their Black Friday sale! Plus enter code VIPEXTRA10 at check out to get an additional 10% off!
Plus, get free shipping and samples at check out!
Best-Selling Products
Here are other best-selling products worth checking out, great gift ideas for you and yours. 
The sale prices I included below includes the extra 10% off.
Better Than Sex 24HR Liquid Eyeliner $13.86, reg. $22
Natural Eyes Eye Shadow Palette $24.57, reg. $39
Chocolate Brow-nie Eyebrow Pencil $14.49, reg. $23
Born This Way Natural Finish Foundation, $25,20, reg. $40
Chocolate Soleil Bronzer $20.16, reg. $32
Sweet Peach Eye Shadow Palette $30.87, reg. $49