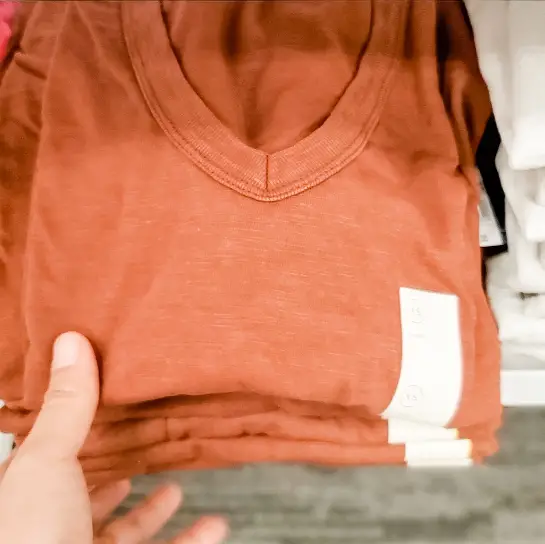 This week Target is offering basic tees from A New Day and Universal Thread line for 50% off as part of the Black Friday deals.
Target is releasing new Black Friday deals every week.
These 100% cotton tees are only $4 this week and come in many different colors. These are true to size for me. They shrank a little after the first wash.
The sale also includes crew necks, tank tops, and long sleeves.