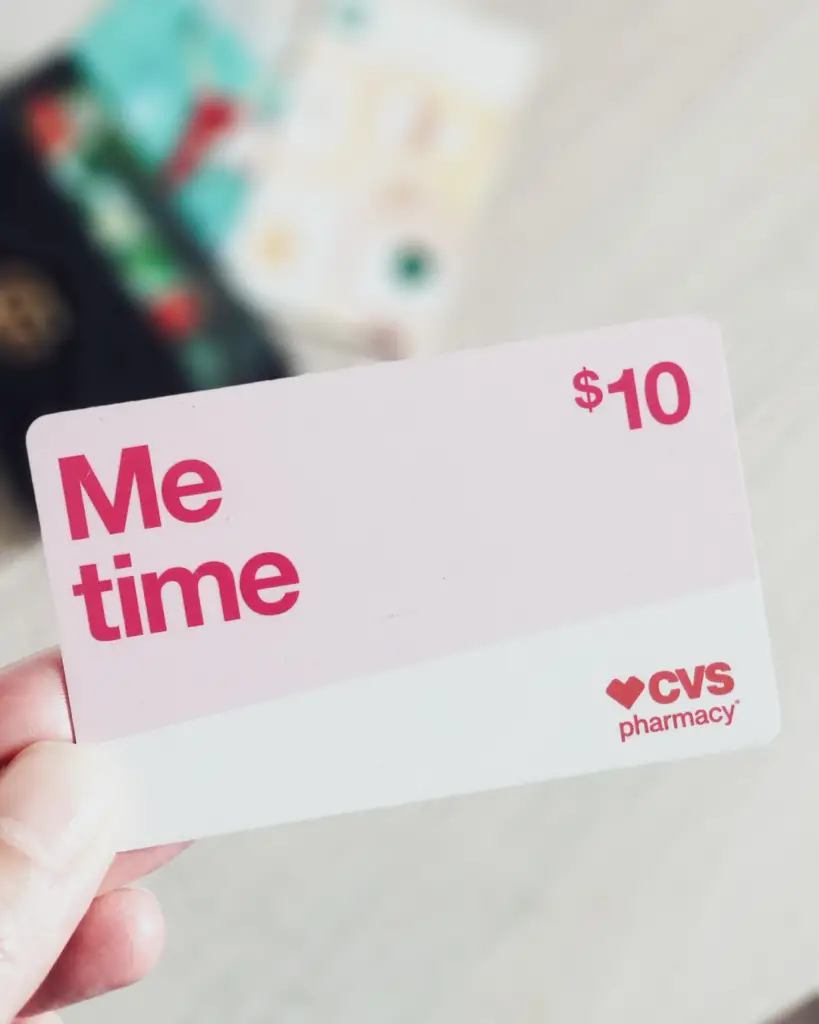 You're not going to get rich quick doing these.
But these are some ways you can do to put a little more money in your pocket. Who doesn't want that?
There are plenty of other programs and apps out there but these are the ones I personally use. I'll get to those in a future post. Ibotta, Shopkick, Fetch Rewards and Swagbucks are the easiest and most convenient for me.
There are some tips for you on the bottom of this post so be sure to read those.
And now onto my list of:
7 Legit Ways to Earn Free Gift Cards + Tips & Tricks
1.       Swagbucks
What is it?
It's a website which offers many tasks to perform like surveys, watching videos etc and reward you for it. You get Swagbucks for things you already do online. (100 SB = $1)
How can I earn?
Shop online – get cash back on over 1500 stores like Target, Walmart and Amazon
Play games – get points when you play game and/or make in-game purchases
Watch videos – get SB for watching a playlist already put together for you
Answer surveys – share your opinions via surveys and polls
Search using their search engine – use their Yahoo! Powered search engine when searching the web
Use their mobile app to watch videos and answer surveys
Discover new websites and special offers – sign up or shop
When can I redeem?
You can redeem  your SB for gift cards as low as $3 or donate to Charity! Gift cards from Amazon, Target, Walmart, Starbucks, Steam, iTunes, Ebay, Lowe's and more!
Can I refer friends?
Yes. When you refer a friend and earn 300SB before the 1st of the following month, you'll each earn 300 SB.
Tips
Achieve your daily goal to earn bonus
"Watch" the playlist of videos while your doing something else
Download the Swagbucks app to earn on the go
Take the surveys sent to your email because those pay more
Add the SwagButton to your web browser
Vote in the daily poll – quick task to earn SB!
2.       Fetch Rewards
What is it?
This app lets you earn points (1000 = $1) when you scan your grocery receipts. It's compatible with android and iOS.
How can I earn?
Scan grocery receipts
Purchase products in special offers list
When can I redeem?
As low as $3 gift cards to Amazon, Panera Bread, Target, CVS, donate to charity and more!
Can I refer friends?
Yes. Find your referral code under the "ME" section on the bottom menu. Each time you refer a friend, you'll both receive 2000 points or $2 bonus. You'll receive your bonus once your friend scans his/her first receipt.
Tips
Upload every receipt you have, most of the time you'll get bonus points for just uploading a receipt! 25+ points per receipt.
If your a couponer, we usually get stuff for really cheap already but you still earn bonus on those items like Ibotta!
Here's $2 for you! – use code GB3QR
Related: How to Earn Free Gift Card with Fetch Rewrds + Review
3.       Shopkick
What is it?
It's an app that rewards you for shopping online and in-store. You'll earn rewards called Kicks (500 kicks = $2) which you can redeem for gift cards. It's compatible with android and iOS.
How can I earn?
Walk into stores – make sure your location is turned on BEFORE going to the store
Scan barcodes of select products
Purchase with your linked Visa or Mastercard
Purchase select items and submit receipt
Visit online stores – just click the links and browse
View online products – just click through the links in the app to view the online products
Make online purchases through the app – $1 spent = 1 kick earned
Watch videos
When can I redeem?
You can redeem your kicks for as low as $2 gift cards to Target, CVS, Aerie, Starbucks, Walmart, Amazon and more
Can I refer friends?
Yes, invite a friend and when he/she gets the first walk-in or scan kicks, you'll both get 250 kicks.
Tips
Sometimes, you still get kicks when you drive by or park near the store. I usually pick up my grocery at Walmart and I still get my kicks without going inside.
If you go to a store like Target to pick up something, then you might as well scan some items to get some kicks.
4.       Ibotta
What is it?
It's a cash back app available for both Android and iOS. You'll earn money by purchasing items from Ibotta's retail partners (ex. Walmart, Target, CVS etc.) and scanning your receipt.
How can I earn?
Submit receipt of available offers
Link your loyalty card for automatic rebates – available for some stores
Make in-app purchases – ex. There might be a $5 rebate when you shop at Sephora through the app. You click through their link to Sephora to get the credit
Earn bonuses – ex. buying certain products on certain days or achieving goals with your teammates
When can I redeem?
As low as $20 Whole Foods, Home Depot or Bath & Body Works or transfer to Venmo or Paypal account
Can I refer friends?
Yes, welcome bonuses vary. Right now, your friend can get up to $20 welcome bonus (this is usually $10) after redeeming the first offer and you get $5. Sometimes, you can earn more bonuses when you refer more people.
Tips:
Always check for the "any item" rebate before scanning a receipt.
Always check for bonuses!
Use coupons when purchasing eligible offers to save more!
Link your Facebook account to participate in teamwork bonuses with your friends!
5.       InstaGC
What is it?
This is another get-paid-to website where you'll earn points (100 points = $1) for doing tasks like surveys, watching videos and redeem those points for money (you can transfer to your account) or gift cards.
How do I earn?
Daily surveys
Search the web
Visiting websites
Watch videos
Download apps and sign up for trials
When can I redeem?
You can redeem your points for as low as $1 cash sent to your Paypal account, eCheck, direct deposit or gift card to Victoria Secret, Nike, Aeropostale, Urban Outfitters, Forever21, Sephora, Bath & Body Works, Ulta, Amazon, CVS, Target and more.
Can I refer my friends?
Yes, but unfortunately there's no incentive for your friend to sign up at this time. Although, I've seen them have an incentive.
Tips
Check the "Compete" tab for a chance to win a contest. You'll be automatically entered and if you win a "claim" button will appear.
Check their Facebook page for Point Booster Codes – free points. To enter code, click Redeem on the top menu, then click on Points Booster Codes.
Try not to make up your information, you'll be banned.
6.       Microsoft Rewards
What is it?
It's a rewards programs from Microsoft where you can earn points while doing what you're already doing online – search, shop and play.  You'll earn rewards points – 6500 rewards points = $5.
How can I earn?
Search the web – 5 points per search – you can learn more here.
Buy stuff from Microsoft Store online or Windows 10 – 1 point per $1
Explore the Rewards Page
Play games – challenges on your rewards page and via email
When can I redeem?
Redeem your points for a gift card as low as $5 – gift cards for Starbucks, Sephora, Target, Chipotle, Walmart, Amazon, Dell, REI to name a few. Check out the rest here.
Can I refer my friends?
No, not at this time. I didn't see anything on the website about referrals.
Tips
Level 1 members earn up to 5 points a day, 150 points a month, when searching Bing in Microsoft Edge on PC or mobile.
Level 2 members earn up to 20 points a day, 600 points a month
Do the Daily Sets in consecutive days to earn bonus points.
Do the More Activities to get points.
7.       Earn Honey
What is it?
Earn Honey is an earning site where you complete surveys, watch videos and play games. Similar to Swagbucks and InstantGC. You'll earn OPTin coins as rewards ( 1 OPTin = 0.10
How can I earn?
Complete surveys
Watch videos
Play Games
Shop
When can I redeem?
You can redeem your OPTin coins for as low as $5 (50 OPTin coins) for Debit Visa, Amazon, Paypal or donate to charity.
Can I refer my friends?
Yes. There's no bonus incentive for your friend but you'll earn 10% of what your friend earns.
Tips
Complete your profile to be qualified for future surveys
Tips to stretch your earnings
Use your gift cards to earn/save more. I always redeem for Target and CVS gift cards because I can use them in gift card and extrabucks deals where I'll get back the gift cards I used.
For example, let's say I redeemed for a $5 CVS gift card. I can then use coupons to do some deals at CVS paying with my gift card BUT get extrabucks in return – extrabucks is like a gift card with an expiration date. You can also do this with gift card promo at Target. And then, rinse and repeat.
Related: Ultimate Couponing Guide and Resources.
Tips to stay organized and safe
Create a dedicated email account for money earning programs and another email for spam. You will get spam! Let's avoid that as much as possible. Sometimes the get-paid-to (GPT) websites require you to sign up to earn – use your spam email for that.
Try to use different passwords for each account and use a varying combination of number, letters and symbols. Treat it like your important accounts online such as credit cards, bank accounts etc., we still need to be careful with passwords. No more passwords like iloveyou123 okay?
Keep a list of the your login and passwords to these programs in case you forget your login info. You can check out KeePass, a free, open source password manager. I use a combination of both analog and digital password manager. A printed list is convenient to easily jot down new login information.
Don't keep your money in your account. Cash out as soon as you can because if something happens to the website or app, your earnings can disappear, too.  #justsaying
Tips to save time
Create a routine.
Time is non-refundable. There's an abundance of money in the world but we each have a limited amount of time. So, use your time wisely.
For example, after putting away groceries shopping at Walmart, I upload my receipt using the Savings Catcher, submit rebates for Ibotta and scan my receipt for Fetch Rewards. This usually takes me an extra 10 minutes max. This way I won't forget to scan, lose my receipts or take extra time to find the products I purchased.
Now for the get-paid-to (GPT) websites – look at how you spend your time during the day. Is there a time when you can multitask? Can you find any dead times in your daily routine?
For example, you can take surveys while waiting in the doctor's office. Do daily polls while taking your 5-minute (much needed) break from your kids in the bathroom. Or watch Swagbucks videos while getting ready for the day.
Give yourself a set amount of time dedicated to doing the tasks – maybe 5-20 minutes a day.
Final Note
Know that there are plenty of opportunities to make money. You can make money, even if it seems impossible to your right now. You just need to start.
Your Turn
Have you ever tried any of these apps and websites to earn extra cash? If not, have you tried other ones?
PINT THIS FOR LATER