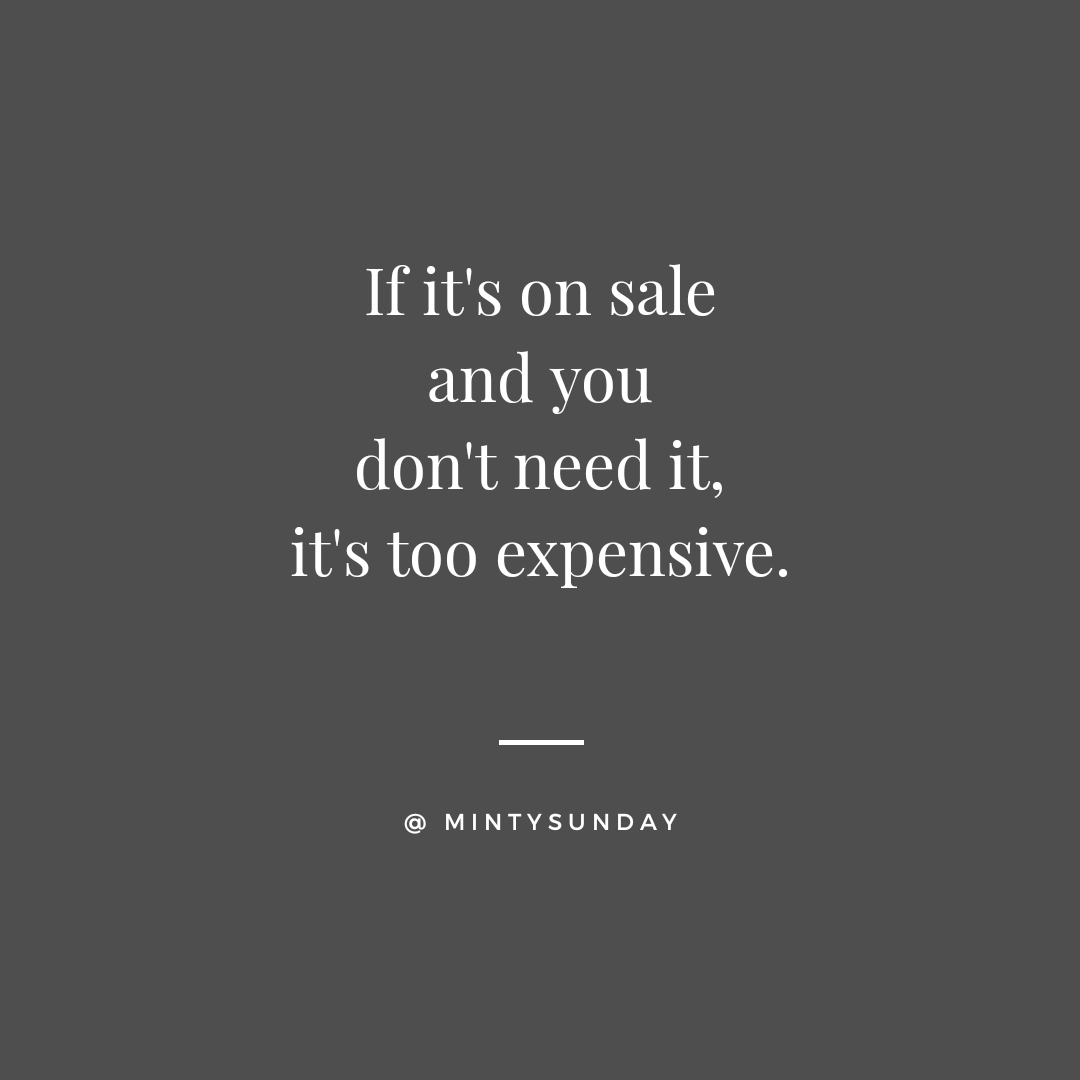 I don't go clearance hunting often because I always end up hoarding things I don't need.
But one can never stay away from the clearance sections, am I right?
So to prevent being surprised at checkout and having to think of excuses to tell my husband, I create a list of things I need.
Keyword is need but I still allow myself to take home 1 or 2 things I want.
Then, I make sure to re-evaluate the stuff in my cart even further before checking out.
My Clearance List
socks (kids outgrow socks fast so it's nice to have them in stock)
clothes – especially pajamas (kids outgrow these quickly, as well)
bath items – towels and face towels
kitchen items (dish soap/ dishwasher pods, foil, dishcloths, utensils, serve ware, cutlery)
beauty items (face masks (it's a need), lip balms, lotions, shampoo)
household – laundry detergent, cleaning items, hand soaps
home decor – limit to 2
Questions to re-evaluate
Do I truly need this? If so…
How many do I really need?
How many often will I use it?
Can I give this to someone?
Target Christmas Clearance Finds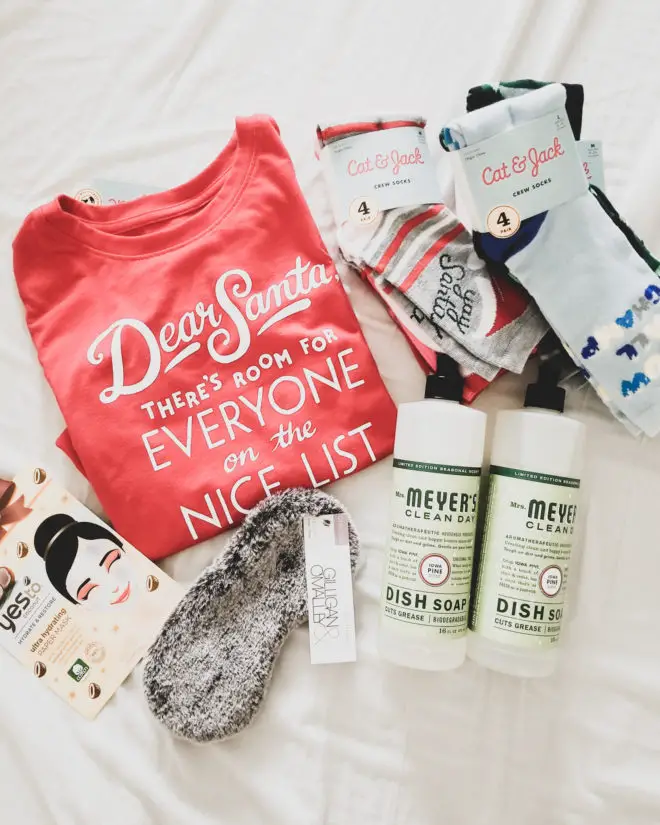 I checked the end caps and was surprised to find 2 Mrs. Meyer's dish soap tucked beneath other items! I found plenty of socks but only purchased the size my kids wear now and another set one size up. Unfortunately, beauty items were still 30% off. However, I found a Yes To sheet mask for $0.50.
I really wanted to find a couple of mini faux Christmas trees but alas there were hardly any clearance decor items left!
Walmart Christmas Clearance Finds 2018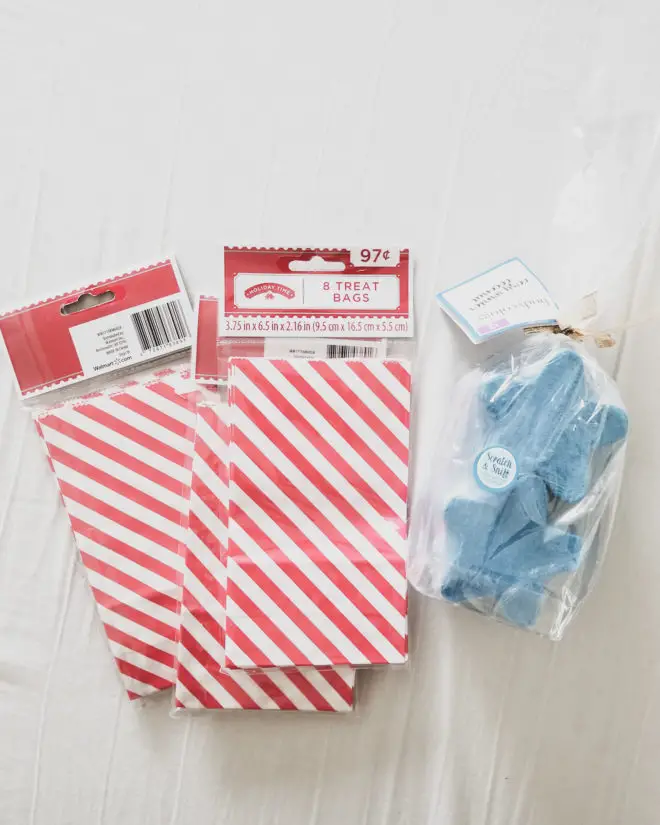 I went to Walmart for milk and eggs but decided to check out the clearance area since I'm already there, you know how that goes.
I really like packaging and the mini treat bags are good to have on hand for classroom treat bags or small gift bags. A classroom usually has 24 students that's why I got 3 sets of 8. Otherwise, I would've just bought 1 set. They were $0.50 each.
The bath bombs from Bodycology is $1 and smells of coconut!
There were tons of people posting their Hobby Lobby clearance finds at 90% off so I decided to check it out since I was also in the area. There were lots of glass ornaments 12pack for $0.98, ornaments for $0.50 and Marvy Uchida brush pens (with Christmas colors). But I walked out empty-handed!
How often do you go on clearance hunts?