As mothers, we want to shelter our children from all the suffering in the world.
But at the same time, we want to teach them everything.
Including big topics such as racism and diversity in hopes of preparing them to face the world.
We often think that children are incapable of processing such big issues.
But they can and they respond well!
My children have shown this to me time and again.
In this blog post, I've listed 17 children's books about racism and diversity to help you start a conversation with your children.
Plus, other resources to help you on this journey.
Before you read on, Dottir Press is currently offering 4 FREE ebooks until June 19th:
Not My Idea: A Book About Whiteness by Anastasia Higginbotham

IntersectionAllies: We Make Room For All by Chelsea Johnson, LaToya Council, and Carolyn Choi

The Nightlife of Jacuzzi Gaskett by Brontez Purnell

Death is Stupid by Anastasia Higginbotham
Don't have to read? Pin to read it later!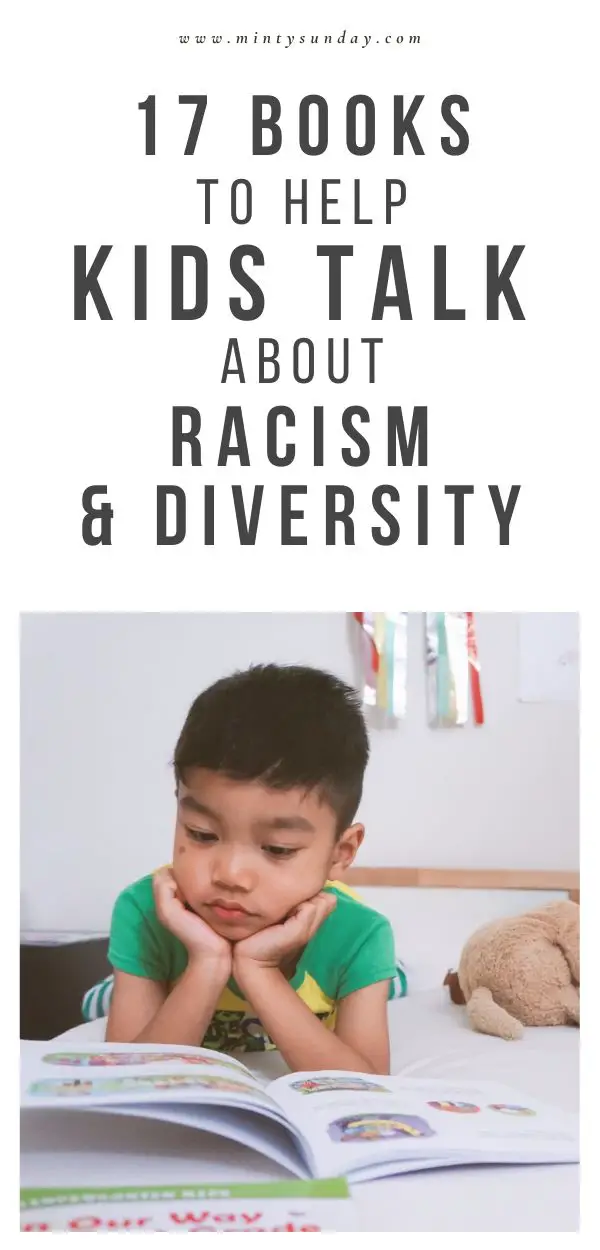 Books are a great teaching tool when it comes to big subjects. 
They are effective and practical tools for starting conversations with our children.
Can you believe that racism is only addressed at most schools during Black history month?
I believe learning and change start with each of us and at home.
Let's act to combat the problem so that our children and their friends can live in a better society.
Because we can do better.
17 Children's Books About Racism and Diversity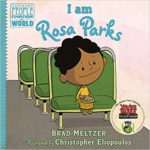 By Brad Meltzer; for ages 5-8
Rosa Parks dared to stand up for herself and other African Americans by staying seated. As a result, she helped end public bus segregation and launch the Civil Rights Movement.
You can check out the rest of Ordinary People Can Change the World Series here.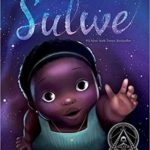 By Lupita Nyong'o; for ages 4–8
Sulwe is a picture book about self-love and realizing your own unique beauty.
Sulwe has darker skin than anyone she knows—her family, her classmates. She longs to be "bright," but one life-changing journey into the night sky proves how beautiful she is in her own skin.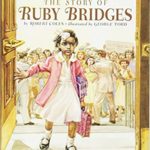 By Robert Coles; for ages 4-8
It's a story about a little girl's calm, courage, and gracious forgiveness while facing racism and hate.
In 1960, a judge ordered Ruby to attend first grade at an all-white school. She faces angry mobs of parents who refuse to send their children to school with her. 
By Julius Lester; for ages 4–8 
The author shares his own story as he explores what makes each of us special but also acknowledges our differences and that they are part of all our stories. Julius Lester said: "I write because our lives are stories. If enough of these stories are told, then perhaps we will begin to see that our lives are the same story. The differences are merely in the details."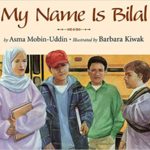 by Asma Mobin-Uddin MD; for ages 3-5
This is a story about a young boy who wrestles with his Muslim identity.
He and his sister have to attend a new school. His sister got bullied on the first day and he worries about being teased himself if his classmates find out he's Muslim.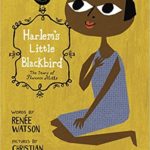 By Renee Watson; for ages 3-7
This book tells the story of Florence Mills, an African American singer born in 1896.
Harlem's Little Blackbird is a timeless story about justice, equality, and the importance of following one's heart and dreams.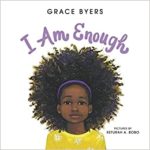 By Grace Byers; for ages 4–8
This is a book about self-love, respect, and kindness. We are all here for a purpose.
We are more than enough. We just need to believe it.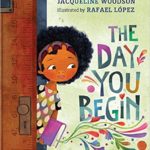 By Jacqueline Woodson; for ages 5-8 
There are many reasons to feel different. Maybe it's how you look or talk, or where you're from; maybe it's what you eat, or something just as random. It's not easy to take those first steps into a place where nobody really knows you yet, but somehow you do it.
By Jacqueline Woodson; for ages 5-8
This is a story about friendship during segregation. Clover's mom says it isn't safe to cross the fence that segregates their African-American side of town from the white side where Anna lives. But the two girls strike up a friendship and get around the grown-ups' rules by sitting on top of the fence together.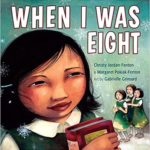 By Christy Jordan-Fenton for ages 6-9
This book is based on the true story of Margaret Pokiak-Fenton. It's about discrimination, tenacity, and determination. Olemaun is eight and knows a lot of things but she doesn't know how to read. She wants to learn and persuades her father to let her go to a Catholic-run school. Olemaun, an Inuit girl, is stripped of her Native identity, humiliated, and treated harshly.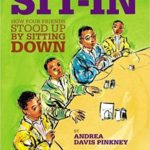 By Andrea Davis Pinkney; for ages 6 and up
Four college students staged a peaceful protest that became a defining moment in the struggle for racial equality and the growing civil rights movement.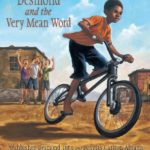 By Desmond Tutu, Douglas Carlton Abrams; for ages 6-9 
Based on a true story from Archbishop Desmond Tutu's childhood in South Africa. It reveals the power of words and the secret of forgiveness. The story conveys timeless wisdom about how to handle bullying and angry feelings while seeing the good in everyone.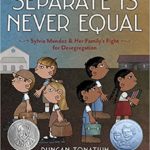 By Duncan Tonatiuh; for ages 6-9 
An American citizen of Mexican and Puerto Rican heritage who spoke and wrote perfect English, Mendez was denied enrollment to a "Whites only" school. Her parents took action by organizing the Hispanic community and filing a lawsuit in federal district court. Their success eventually brought an end to the era of segregated education in California.  A 2015 Pura Belpré Illustrator Honor Book and a 2015 Robert F. Sibert Honor Book
Free Kindle eBook with Prime! Get your free 30-day trial here.
By Calvin Alexander Ramsey; for ages 7-11 
Ruth's story is fiction, but The Green Book and its role in helping a generation of African American travelers avoid some of the indignities of Jim Crow are historical facts. 
Free with Kindle Unlimited – here's your first free month!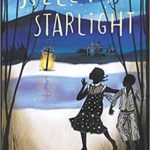 By Shannon Draper; for ages 9-13 
Stella lives in the segregated South in Bumblebee, North Carolina. One late night, Stella and her little brother see something they're never supposed to see. As Stella's community—her world—is upended, she decides to fight fire with fire. And she learns that ashes don't necessarily signify an end.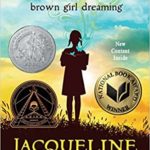 By Jacqueline Woodson; for ages 
In vivid poems, the author shares what it was like growing up as an African American in the 1960s and 1970s with the remnants of Jim Crow and her growing awareness of the Civil Rights movement.
National Book Award and Newbery Honor winner.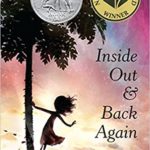 By Thanhhà Lai; for ages 8-12
Inspired by the author's childhood experience as a refugee—fleeing Vietnam after the Fall of Saigon and immigrating to Alabama—this coming-of-age debut novel told in verse has been celebrated for its touching child's-eye view of family and immigration. 
Click here for Amazon's bestsellers list of children's books about racism, prejudice, and diversity.
More Resources that Can Help
Another good resource is the Little House on a Prairie tv series.
I know this isn't a book but changing learning materials helps, too.
This is my husband's favorite since he was a kid and we've introduced it to our children last year.
Michael Landon has a way with storytelling that touches the deepest part of your heart and the core of your soul. 
Here are two episodes worth watching:
Dark Sage tells a story about dealing with our own prejudice. It's difficult to admit but we all have our own prejudices, so how do we confront them? 
The Wisdom of Solomon is a story of a Black little boy who ran away from home. He dislikes being black because it got his father killed. 

Solomon's (played by actor Todd Bridges) famous quote, "Would you rather be Black and live to a 100 or White and live to 50?"
Sometimes I second guess my approach and explanations.
Am I passing on my own prejudice and bias unconsciously to my children?
Is there a right or wrong way to teach about racism, prejudice, and diversity?
I'm neither an educator nor an expert on these subjects.
It can be very difficult to talk about these topics especially if they're close to home.
And I know you're struggling, too.
So, here are 2 resources that can help.
Here's a Ted Talk about

how to talk to kids about taboo topics

(racism, religion, and politics)

Here are

6 anti-racism books to read right now

!
But let's not stop at just racism topics.
There's also kindness, love, humility, mindfulness, personal growth, self-awareness, and social awareness.
It's never too early or late to start.
Here are 2 of my favorite websites:
Final Notes
We've read some of these books and I added the rest to our reading list.
While reading to my children, I sometimes find the muscles in my chin start to tremble and my eyes begin to drip with tears.
Can you relate?
I will never know what it feels to be Black, Chinese, Mexican, etc.
My family is mixed-race; I'm Filipino and my husband is Cambodian.
I'm also an immigrant and my husband is a refugee.
We are from different cultures.
We look different; we see skin color, the shape of the eyes, and nose; my children can even notice my accent when it comes out!
It is important for us, as a family, to have open conversations about racism and diversity.
Even more so now that they're starting to be aware of how different they look. 
I hope that this list helps you start a conversation about these subjects with your children and let's continue the conversation even after shutting the book closed.
Let's do better.
Good luck!
xx, Glenda
Over to you!
Do you have other books to add to this list? Please leave your recommendations below. Leave your blog post if you also created a resource similar to this.